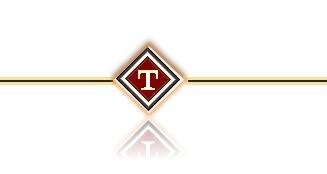 Health Plans
Life Insurance
Annuity Investments
Individuals, Employers and Institutions
---
LIFE INSURANCE
A Life Insurance Policy – is a powerful asset to leave your grieving family, and the money goes directly to your beneficiary, tax-free, not to probate court. Some people may choose a small policy to cover the last bills and a larger policy that's divided among family members.
Many people without a significant savings, still have an opportunity to remove the financial burden from their loved-ones, of having to pay $10,000 to $25,000 for their funeral, burial, and head-stone, or memorial services and cremation, with a simple investment in a life insurance policy.
Whole Life Policy
Whole Life
accumulates in 'cash-value' over time, and these funds are accessible as a living-benefit, when certain situations arise, like in the event of an emergency, or a downpayment on a new home, or even college expenses.
Term Policy
Term Life
coverage is designed to cover a certain time-period. Overall, it has a lower monthly premium and often a higher face-value amount than a whole life policy. Some Term Policies will return all of your premiums at the end of the term.
---
Final Expense
Final Expense Insurance
is a whole life policy, without a medical exam and usually associated with any last recurring payments and remaining monthly balances, plus the memorial expenses.
People 50 to 85 will find much value in a Final Expense Plan, especially when they may not qualify for other types of life coverage, due to a ongoing health condition, or because age limitations.
Many without significant savings still have an opportunity to remove the financial burden of their loved-ones having to pay $10,000 – $25,000 for their funeral, by investing in a Final Expense plan.
Final Wishes Booklet
This Booklet allows you to communicate memorial desires and final wishes, and other very important information to the people you leave behind that could otherwise go unknown, because the information falls outside the Will.
A Life Insurance Investment – is a proven strategy to Leave a Legacy.
Lets talk about your goals… just submit our form and we'll call you.
We're Here to Help.
Individuals, Employers, and Institutions.
Advisors & Advocates available M-F, 10-6pm
Who we are
© 1998 – 2023 Double T. Investments. All Rights Reserved.